1-#Raqqa Leena Al-Qasem (35 years) executor was her son Ali Saqr (born 1995) a member of #ISIS. Photo for him #Syria pic.twitter.com/AiqZJHrStA

— Tim Ramadan (@tim_ramadan) January 7, 2016
Militant Executes His Own Mother in Cold Blood for 'Apostasy'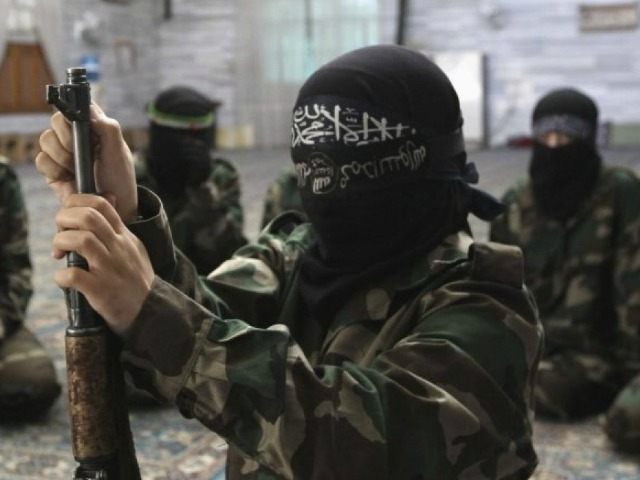 A 20-year-old Syrian Islamic State jihadist shot his own mother in the head before a public audience on Thursday, after she had been accused of apostasy.
The
execution
, brutal even by Islamic State standards, took place in the Syrian city of Al-Raqqah, the de-facto capital of the Islamic State caliphate, before "hundreds of people," according to the UK-based Syrian Observatory for Human Rights.
The Syrian
activist
group Raqqa is Being Slaughtered Silently said that jihadi Ali Saqr al-Qasem shot his 45-year-old mother Lena in the head with an assault rifle in front of a large crowd.
Her son was the one who turned his mother in to Islamic State leaders and he carried out the execution near the post office where she worked.
The Islamic State often uses the charge of apostasy loosely to justify executing those who do not support or who criticize the organization.
News of the execution came on the heels of revelations that Islamic State spokesman Abu Mohammed al-Adnani has been
injured
in an airstrike and is now in custody in neighboring Iraq.
A statement Thursday from Iraq's Joint Operations Command confirmed the news, adding that the airstrike took place in the Iraqi town of Barwanah, in Anbar province.
Adnani was reportedly taken to the city of Hit for treatment after "losing a large amount of blood," after which he was transported to Mosul under tight security.
Authorities had been chasing Adnani, possible
heir
to Abu Bakr al-Baghdadi as the caliph of the Islamic State, for more than a month.
Follow Thomas D. Williams on Twitter @tdwilliamsrome