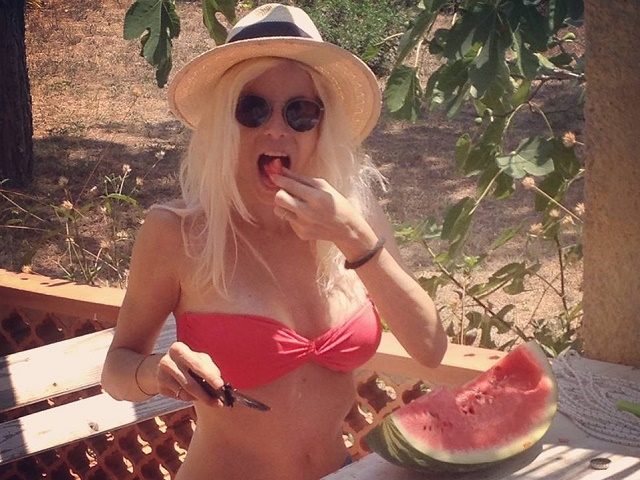 MILAN (AP) — A Senegalese migrant was detained Wednesday in the strangulation death of a 35-year-old American woman, just hours after crime scene investigators returned to her Florence apartment to search for clues identifying her killer.
Ashley Olsen was found nude on her bed in her rented apartment on Saturday after her boyfriend had the owner open the door, alarmed that the woman had failed to respond to phone calls. The body had bruises and scratches on the neck, and an autopsy determined that she had been strangled with a cord or a rope.
The Italian news agency ANSA reported early Thursday that police detained the suspect Wednesday based on DNA evidence taken from the scene. Investigators had narrowed in on the suspect using video surveillance cameras along the route from the nightclub that showed them together Friday morning, a day before Olsen's body was found. The man was known to authorities for being involved in the local drug scene.
Authorities released no other details. The lead prosecutor had declined to comment on the case earlier Wednesday, and police officials say they are not authorized to speak to media during the investigation.
Walter Olsen issued a statement late Tuesday expressing the family's grief and confidence that the killer would be found.
"We are devastated that our precious Ashley has passed away resulting from a horrible and senseless crime," he wrote.
He described his daughter as "a beautiful and creative young woman, with a happy, exuberant and generous soul," adding: "We are heartbroken she was taken from us."
He asked that the family be left to grieve in peace and expressed "faith that the perpetrator will be found and sentenced."