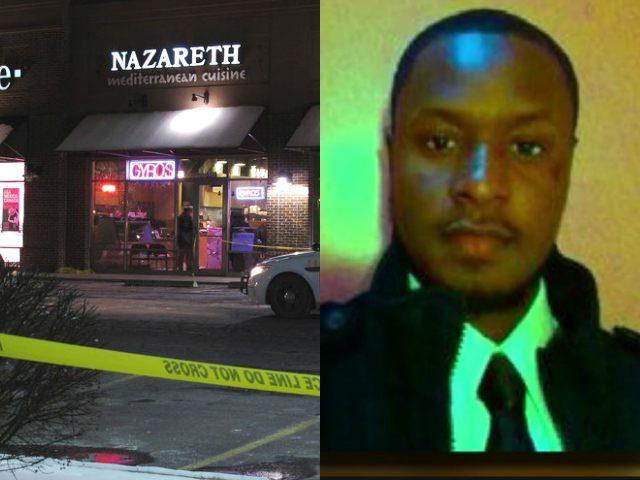 Authorities have confirmed that the machete-wielding attacker, who slashed guests at an Ohio restaurant, was an immigrant and that the incident is being investigated as an terror attack.
Mohamed Barry, a Muslim immigrant from Guinea, charged into the
Nazareth Restaurant and Deli
in Columbus, Ohio, on Feb. 11 and immediately began attacking innocent patrons with a machete, according to reports.
The Columbus Dispatch reported, "The owner of the Nazareth Restaurant and Deli said he believes his business was targeted because of his Israeli descent." He and others immediately said the attack was an act of terror.
Police soon arrived on the scene, but the suspect lunged at them with a knife, at which point they fired their service weapons hitting him and killing him.
But the media quickly claimed that the motive for the attack was "unclear," while the FBI compounded the confusion by initially refusing to characterize the attack as terrorism.
But this week, the reticence to properly characterize the attack dissipated, and
authorities admitted
that it was being investigated as an act of terror.
The FBI also
announced
that Barry was in the U.S. on a green card and had been on the terror watchlist.
Tragically, the owner of the restaurant, Hany Baransi, has announced he will permanently close his restaurant.
Some of the victims of the attack, all of whom are expected to make a successful recovery, recently returned to the restaurant for a celebration of life.
Follow Warner Todd Huston on Twitter @warnerthuston, or email the author at igcolonel@hotmail.com.