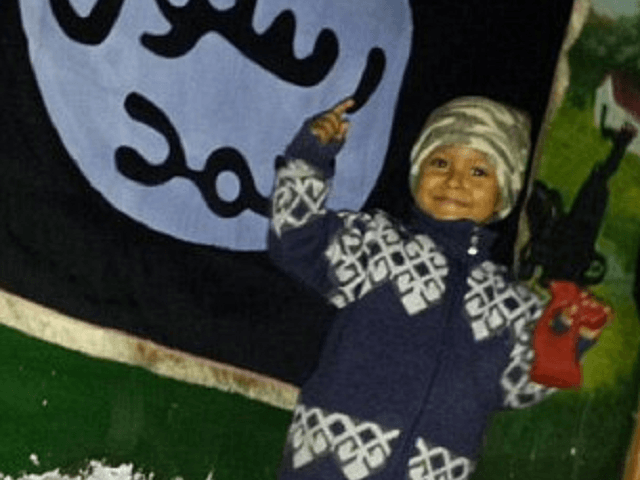 Iranian officials have organized the "Sixth National Children's Memorial," an event to train children for possible war against the United States and Israel.
This camp aims for the "conquering of Tel Aviv to Jerusalem." One picture shows a boy before burning the Israeli flag.
"According to the teachings of the Quran and Islamic tradition, whatever is planted within a child's heart will be manifested," explained one officer.
"It's really a violation of international law. It's no different than child soldiers, which is the custom in many zones of conflict," stressed Hadi Ghaemi, the campaign's executive director. "They are being recruited into being part of the conflict and armed for it."
One woman said a 12-year-old boy attacked her, speaking with a rural accent. The organization believes officials brought in the kids "from villages far from Tehran."
"They are very keen to display violence. Teenage boys are notorious for that," continued Ghaemi. "They are being used to ensure there is a good ratio of government forces to protesters and because the average policeman in Tehran could have some kind of family connection to the people they have to beat up. It's a classic tactic to bring people from outside, because they have no sense of sympathy for city dwellers."
Many militias in Iraq train or recruit children. Mytham al-Nuri was under 18 when he joined the PMF's Badr Brigades – his father Karim is the brigades' spokesman — and fought on the front lines in 2014. He finished high school this September. The Ali Akbar brigades' Abbas Fighting Team unit provides military training to 15 to 18 year olds in Basra, according a member of the group who spoke to Human Rights Watch in July. The Peace Brigades, another militia group from Basra affiliated with the Sadrist Trend, trains 15 to 18 year olds, according to one of the trainers, but had not sent them to the front line "yet."
"I came because I got the chance to protect my people, because this isn't the first time there's been a Yazidi genocide," explained 16-year-old girl Ari.