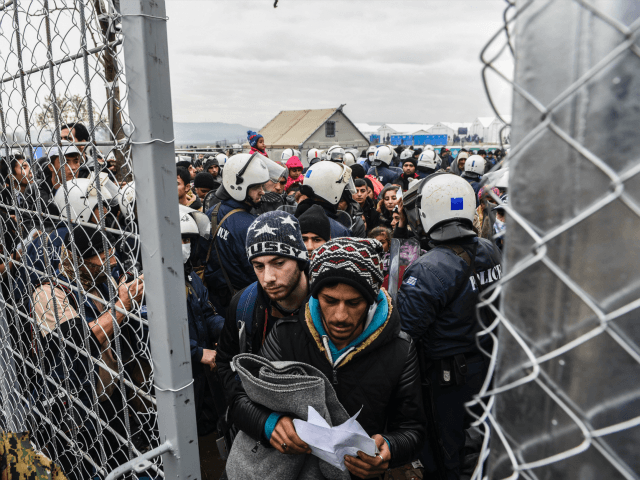 Illegal Aliens from terrorist hub nations like Egypt, Somalia, Pakistan, Iran and Syria are using a loophole in American immigration policy to get asylum and remain in the U.S. after being caught by border officials.
The illegal aliens are taking a page from the playbook of Central American illegal aliens, particularly unaccompanied children and incomplete families, by claiming they have a "credible fear of prosecution," according to a Fox News report by William La Jeunesse. Critics of the program claim these, what Customs and Border Protection officers call Special Interest Aliens (SIA), illegal aliens are taking advantage of a loophole in our immigration policies to avoid deportation after capture.
By using the phrase "credible fear of persecution," these SIAs can not only remain in the U.S., they are then entitled to work permits and are immediately released from custody.
Before 2009, La Jeunesse reported, many of the people seeking asylum at our borders were held in custody until they could make their case in an immigration court. President Obama changed that policy to allow for an immediate release of anyone claiming that "credible fear of persecution."
Breitbart Texas has reported on many cases where illegal aliens from Syria, Pakistan, and Afghanistan have either been discovered trying to cross through ports of entry or have been captured inside the United States after crossing the border illegally.
A source in the Border Patrol told Darby, "This is not how it was before. Border Patrol used to arrest, process, and turn the illegal alien over to Immigration and Customs Enforcement (ICE) and the courts. Under this new program, the majority of illegal aliens will be released directly from the Border Patrol with no appointments or expectation that they ever have to show up for a hearing."
National Border Patrol Council President Brandon Judd told La Jeunesse, "Do I believe they have a credible fear? In a small percentage, maybe. But the vast majority we arrest are telling our agents that they are coming because they know they will be released. That's why they are coming."
"President Obama said we need to take these people out of the shadows. The fact is we took them out, and now we are releasing them right back into the shadows. What was the point?" he told Fox News. "The court system is so backlogged, we're told they are never going to see a judge anyway. So just let them go."
"At least a NTA (Notice to Appear) required them to show up in court. What we have now is amnesty through policy," Judd explained. "We are flat-out letting them go."