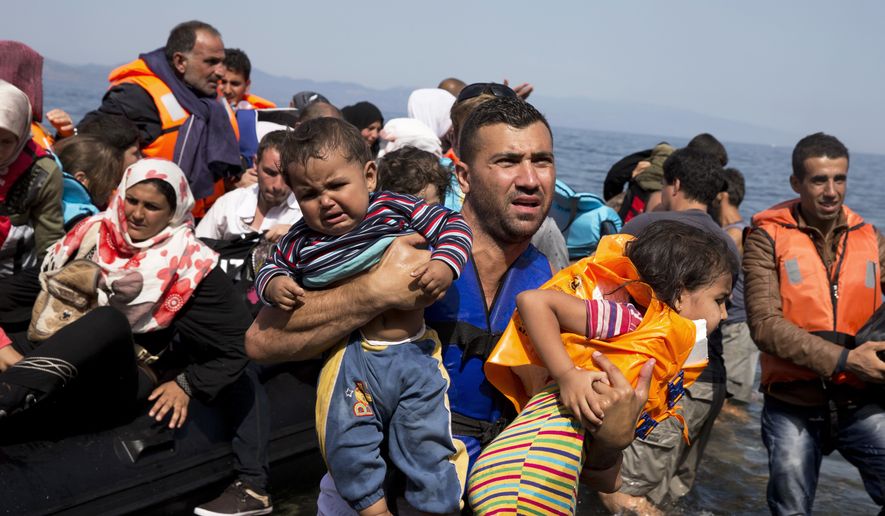 The State Department admitted 80 Syrian refugees on Tuesday and 225 on Monday, setting a single-day record, as President Obama tries to meet his target of 10,000 approvals this year — renewing fears among security analysts who say the administration is cutting corners to meet a political goal.
Officials insist they are moving faster because of improvements in screening and say they are still running all the traps on applicants.
But the spike is stunning, with more people accepted Monday alone than in the entire months of January or February.
---
---
"The
Obama administration
is on full throttle to admit as many people as possible before the time clock runs out on them," said Jessica Vaughan, policy studies director at the Center for Immigration Studies. "This is the classic scenario when political expediency trumps prudence, and someone slips through who shouldn't have, and tragedy ensues."
Powerless to stop the civil war in Syria, Mr. Obama has instead offered the U.S. as a haven for some of those fleeing the conflict.
He promised to accept 10,000 refugees from Oct. 1 through Sept. 30. As of Tuesday evening, the
administration
had approved 2,540 — an average of about 10 applications a day.