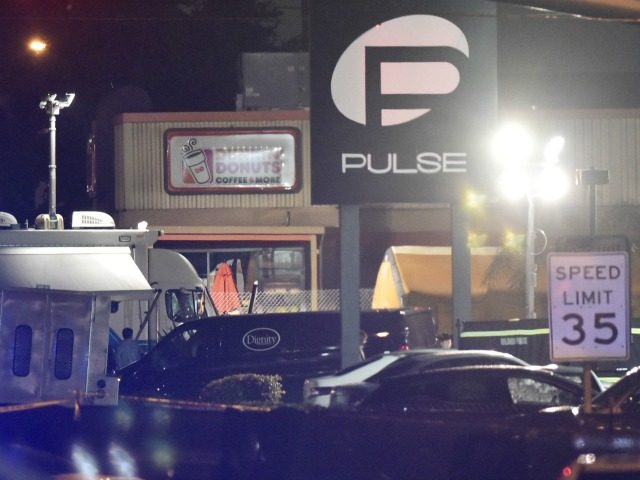 The US citizen of Afghan descent responsible for the deadly Islamic State (ISIS/ISIL)-linked terrorist attack in Orlando, FL traveled twice to Saudi Arabia between 2011 and 2012 for Umrah, a Muslim religious pilgrimage, NBC News reports, citing an unnamed spokesman for the kingdom's interior ministry.
An alleged friend of the terrorist Omar Mateen, who has been described by his ex-wife as "not very religious," did indeed travel to Saudi Arabia for a religious pilgrimage.
Meanwhile, CNN's Jim Sciutto learned from an unnamed U.S. official that 29-year-old Mateen of Fort Pierce, FL also made at least one trip to the United Arab Emirates (UAE) during the 2011-2012 period.
"Orlando shooter traveled to Saudi Arabia and UAE in 2011-12, US official tells me," Sciutto posted on Twitter. "Saudi Arabia interior ministry adds that he went for the Umrah, the lesser religious pilgrimage that can take place any time of year."
Mateen
stormed the Pulse LGBT nightclub in Orlando
in the wee hours before dawn on Jan. 12, reportedly armed with an AR-15 assault rifle and a handgun, and carried out the massacred that left 49 people and at least 53 others wounded.
Authorities have described the incident as the deadliest mass shooting in the United States and the nation's worst terror assault since the Sept. 11, 2001 attacks.
President Barack Obama's White House has
refused to connect
the incident to radical Islamic terrorism.
Mateen's father and and former wife have downplayed the shooter's link to Islam.
Sitora Yusifiy, who accused Mateen of being unstable and abusing her during their brief marriage, described the Orlando terrorist as
not very relgious
.
Mateen's father
Mir Seddique Mateen
, identifed as a
Taliban supporter
who holds strong political and religious views, insisted that his son's act of terror had "
nothing to do with religion
," adding that the shooter was enraged when he saw two men kissing in Miami a couple of months ago and that he believed homophobia may have inspired the massacre.
Mateen, who reportedly attended the Islamic center for
13 years
, was investigated
twice by the FBI
, but his cases were closed after he was interviewed.
The following year, the FBI looked into a potential affiliation between Mateen and Moner Mohammad Abusalha, a fellow resident of Fort Pierce who reportedly carried out a
suicide truck-bomb attack in Syria
and was linked to al-Qaeda's Syrian offshoot al-Nusra Front.
Contact between Mateen and Abusalha "was minimal and did not constitute a substantive relationship or a threat at that time," determined the FBI, according to the FBI agent.